Rockets News
Recap: Troy Williams, Isaiah Taylor Play Well for the Houston Rockets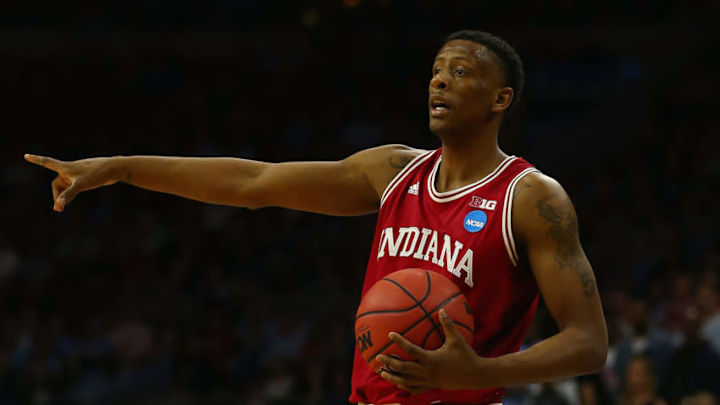 PHILADELPHIA, PA - MARCH 25: Troy Williams
Troy Williams continues his impressive play in the Summer League for the Houston Rockets.
The Houston Rockets fell to the Cleveland Cavaliers 95-90 in overtime last night. However, Troy Williams had another productive evening. He went for 21 points on 50% shooting while nabbing 4 rebounds on the night. This is coming off a 29 point performance against the Nuggets Friday night.
So far, Williams is looking like a good rotation player that will, no doubt, add depth to the wing positon. A high energy guy with an improved jump shot is on full display this summer. His defense also showed his energy, and the Houston Rockets could really use a guy like Williams.
There were a couple of other standouts as well last night. Lets take a look at those guys also.
https://twitter.com/HoustonRockets/status/883909389320695808
Related Story: Recap: Zhou Qi, Troy Williams impress in Houston Rockets Summer League debut!
The two Isaiahs show up to play!
Isaiah Taylor and Isaiah Hartenstein also had solid nights. Taylor had 18 points and 6 assists. He displayed some nice passing, vision, and speed on the court while running the point. The other Isaiah continued to show what he'll bring to Houston in a season or two. Hartenstein, who will probably not come over this season, had 11 points and 6 rebounds in just 11 minutes of play. While he still needs some work on his range, he certainly has the ability to space the floor at a stout 7'0″.
Onuaku and Peak also have solid nights
Chinanu Onuaku played well as he tries to solidify himself on the depth chart. Onuaku had 10 points, 8 rebounds, 3 steals and 2 blocks. Onuaku looks good so far and should continue to improve as he heads for his second season in the league. The under hand free throw is nothing to be ashamed of if it works. It worked for Rick Barry once upon a time. L.J. peak rounded out the double digit scoring with his 10 points, via NBA.com.
Certainly some good stuff from the young Houston Rockets players. Williams will look to continue his impressive play against the Phoenix Suns on July 10th at 6:30 p.m. Eastern time on NBA TV.
Follow us on Twitter and like us on Facebook for more as the Summer League rolls on.
Next: Can Chris Paul and the Rockets Challenge the Warriors?