Tarik Black Returns to the Houston Rockets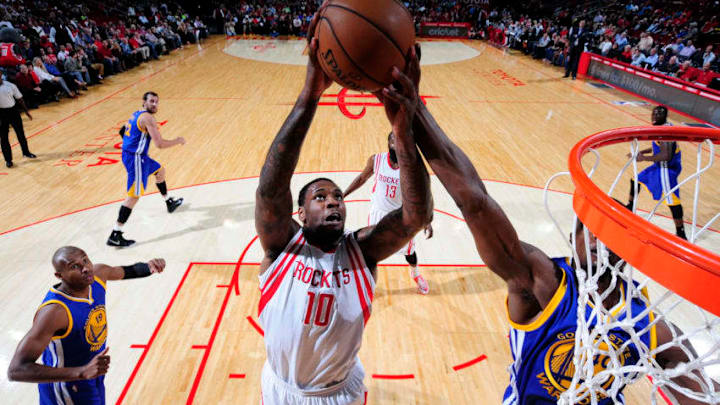 HOUSTON, TX - NOVEMBER 8: Tarik Black
Tarik Black is returning to Houston Rockets, where his NBA career began.
Tarik Black was waived by the Lakers last weekend and has agreed to sign with the Houston Rockets on Friday.
The veteran center started his career in 2014, where he played in 25 games before being waived by the Rockets.  During his time in Houston, Tarik averaged 4.2 points, 5.1 rebounds, and 0.3 assists. Signed by the Lakers, Tarik has spent the past 2 1/2 seasons in LA.
While in Los Angeles
In his last season with LA, Tarik averaged 16.3 minutes and 5.7 points. As a Laker, he played in 144 games with a combination of 55 starts at forward and center.
With a career average of 5.1 rebounds, Black proved to be an efficient rebounder. In addition, if you happened to catch a Lakers' game, you most likely caught a glimpse of Black who made the most of his time on the court by hustling to make plays and be efficient for his team in any way possible.
Now Back in Houston
Tarik will fight to secure a spot as backup to starter Clint Capela, who currently averages 12.6 points and 8.1 rebounds. However, Tarik will also need to prove worthy against Nene Hilario, the current backup.
Harden and Tarik Black in 2014-2015 was the pre-Capela PnR domination. Good hands, finishes above rim. Easy Trezl replacement w/ chemistry
— StanfordKP (@stanfordkp) July 14, 2017
More than likely, he will replace the presence of Montrezl Harrell, who was part of the trade to the LA Clippers that secured Chris Paul in Houston. Harrell hustled when he was on the court averaging 9.1 points and 3.8 rebounds in his 14 starts.
Next: Is Boris Diaw an Option for the Houston Rockets?
For the Rockets, Tarik with his new-found confidence in LA has the ability to be very efficient coming off the bench. Although his numbers are moderate, Black is a good signing for the Rockets. He will be valuable on the court with his drive to make plays. The center will also be valuable by adding to the culture of the locker room as a veteran in the NBA.