Rockets News
Houston Rockets: 5 Interesting Opening Night Matchups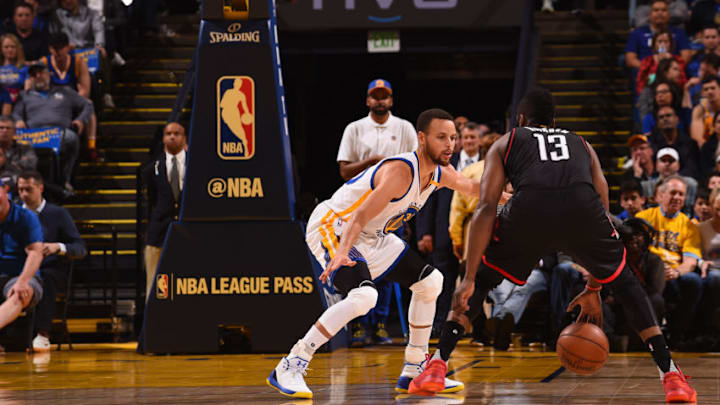 OAKLAND, CA - MARCH 31: Stephen Curry
HOUSTON, TX – DECEMBER 10: James Harden #13 of the Houston Rockets talks with Eric Gordon #10 at Toyota Center on December 10, 2016 in Houston, Texas.
The NBA season is only months away from returning. What matchups would be great for the Houston Rockets on opening night?
The NBA season is closer than most realize. Indeed, in two months, training camps will kick up and the league will be back once again. The defending champion Golden State Warriors prepare to defend as the league was filled with movement this summer. Included in all this movement is the Houston Rockets who made some big moves themselves.
Of course, the hometown Rockets made a lot of noise with the addition of Chris Paul. The Rockets also added stout defenders in P.J. Tucker and Luc Mbah a Moute. Troy Williams earned a spot with some great Summer League play and Houston still has the Sixth Man of the Year in Eric Gordon.
With plenty of headlines, we'll take a look at five potential opening night matchups for the Houston Rockets. Remember that two of the last three seasons the Rockets have opened up against the Los Angeles Lakers.
Let's begin!
Next: Minnesota Timberwolves