Rockets News
Houston Rockets: Player grades against the Brooklyn Nets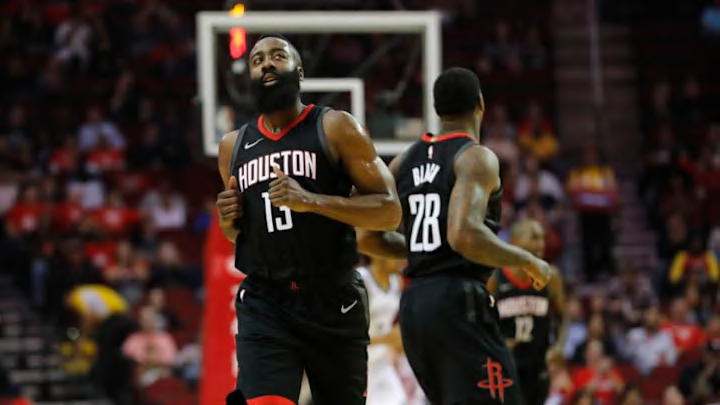 Photo by Tim Warner/Getty Images
Photo by Tim Warner/Getty Images
The Houston Rockets won their fifth consecutive game in another blowout win over the Brooklyn Nets behind a big game from James Harden.
In an article detailing what the Houston Rockets needed to do to win against the Nets, one of my key points was to get off to a fast start, and that's exactly what Houston did.
The Rockets led Brooklyn 43-26 by the end of the first quarter behind a red hot James Harden. The Beard did it all, scoring from inside and out on his way to another double-double as he pursues his first MVP Award.
When Harden checked out of the game in the opening period with 2 minutes remaining, he had 20 points and the Nets had 22. It was the first time that Harden put up at least 20 points and 5 rebounds in a single quarter in his career.
After coming just two points shy of a record for most points in a first quarter, the Rockets let the Nets back into the game. Brooklyn came within 11 by halftime, and they creeped even closer in the third quarter. After the Nets cut the lead to 71-67, Trevor Ariza made a 3-pointer followed by a layup, and the Rockets were off and running again. Houston closed the 3rd quarter up 96-80, and they held a steady lead until the end of the game. Let's get into the player grades.
Next: Dynamic Duo