Rockets News
James Harden: 3 things we learned from November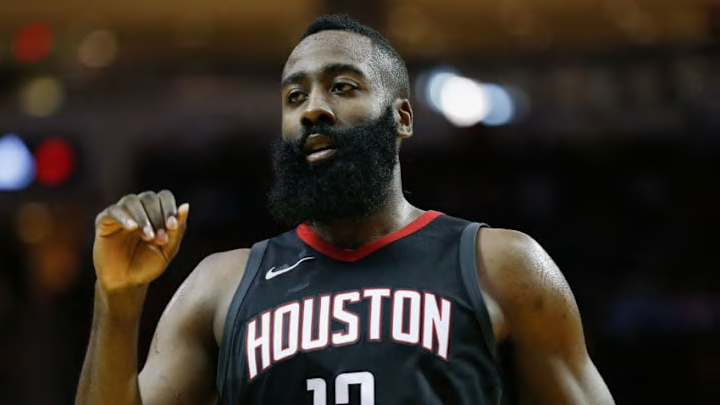 Photo by Bob Levey/Getty Images
James Harden played perhaps his best month of basketball in November. Here are three things that we learned from James Harden in November.
In the NBA, the very elite players typically win at least one MVP Award in their career, but James Harden hasn't been as lucky so far.
Harden, Jerry West and George Gervin are the only players in the history of the league to finish as runners-up for MVP multiple times without winning the award. Unfortunately for Mr. West and Mr. Gervin, Harden is on his way out of that elite but not so lucky group.
With all do respect to LeBron James and Kyrie Irving, James Harden has been the MVP of the league so far this season, and it isn't even close. The Rockets have the best record in the Western Conference and Harden has dominated his opponents like a man among boys.
Harden's 56 points and 13 assists performance in a blowout win against Utah on Nov. 5 and his 48 points and 7 assists show in a win in Phoenix really stick out from the stat sheet. But Harden has been extremely consistent all season. So consistent in fact, that he accomplished something that not even Hakeem Olajuwon did in the first 20 games of the season.
Next: No. 3