Rockets News
Houston Rockets: Player grades against the Hornets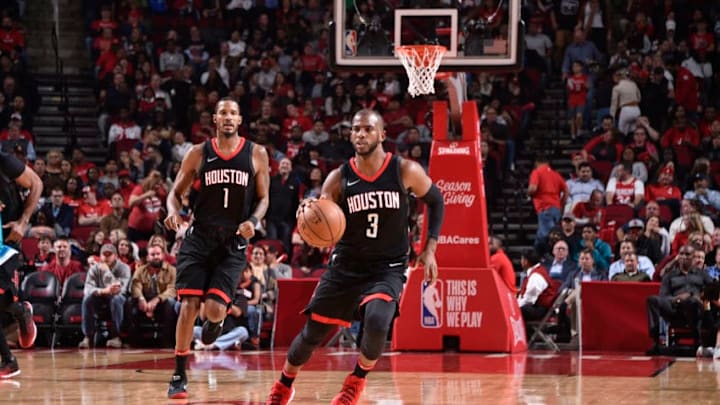 Photo by Bill Baptist/NBAE via Getty Images
Photo by Bill Baptist/NBAE via Getty Images
The Houston Rockets won their 11th consecutive game against the Charlotte Hornets. Which players stepped up on Wednesday night?
The Houston Rockets dominated once again at Toyota Center.
Houston won another game by double-digits, but even a 108-96 final score against Charlotte is a bit deceptive. The Rockets basically put Charlotte away early, as they got out to a 49-23 lead in the second quarter.
The Hornets were able to close the gap to 63-49 at halftime behind a strong first half performance from Dwight Howard, who had 18 points and 10 rebounds at the break. But unfortunately for Howard and the Hornets, Houston ran the score up by as much as 22 points in the third period.
In the fourth quarter, a 3-pointer from Chris Paul put Houston up 100-76 with 8:27 left in the game, but then the Rockets went without a field goal for nearly four minutes. Fortunately, Houston's defense held Charlotte to just five points over that stretch, and with a 108-89 lead with 2:23 left, both coaches decided to empty their bench.
https://twitter.com/HoustonRockets/status/941157952878194688
The Houston Rockets have now won 11 consecutive games since Chris Paul returned to the lineup on Nov. 16. Houston has played so well, that it's hard to imagine them losing a game to a non-elite team.
Chris Paul was the player of the night against the Hornets, but he wasn't the only guy that made a contribution. Here are the player grades for Wednesday's game against the Charlotte Hornets.
Next: Dynamic duo