Rockets News
A few Christmas wishes for the Houston Rockets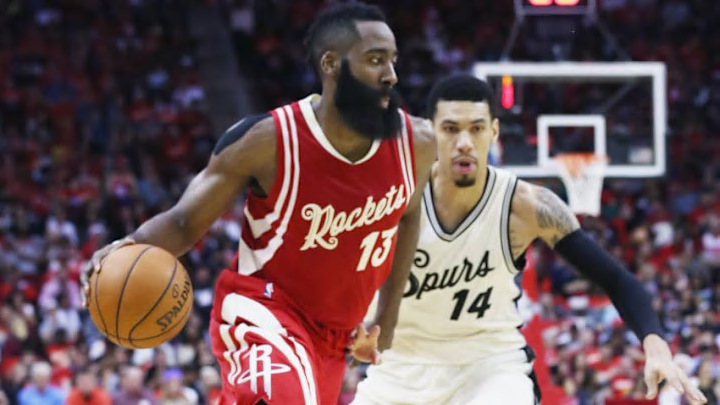 HOUSTON, TX - DECEMBER 25: James Harden #13 of the Houston Rockets drives with the basketball against Danny Green #14 of the San Antonio Spurs during their game at the Toyota Center on December 25, 2015 in Houston, Texas. NOTE TO USER: User expressly acknowledges and agrees that, by downloading and or using this Photograph, user is consenting to the terms and conditions of the Getty Images License Agreement. (Photo by Scott Halleran/Getty Images)
HOUSTON, TX – DECEMBER 25: James Harden #13 of the Houston Rockets drives with the basketball against Danny Green #14 of the San Antonio Spurs during their game at the Toyota Center on December 25, 2015 in Houston, Texas. NOTE TO USER: User expressly acknowledges and agrees that, by downloading and or using this Photograph, user is consenting to the terms and conditions of the Getty Images License Agreement. (Photo by Scott Halleran/Getty Images)
It's Christmas Eve and the Rockets certainly have a few wishes for Santa this year.
The Rockets are just a night away from a Christmas Day matchup against the Oklahoma City Thunder. Houston currently owns the top record in the league at 25-6 and have had a fantastic season thus far.
However, after their fantastic winning streak of 14 games, the Rockets have fallen off a bit. They have lost two in a row and need to get back on track if they want to continue to hold the top seed in the West. They certainly would love some Christmas gifts to put them back to their winning ways.
The Rockets haven't exactly been nice this season, at least to the opposing teams. 18 of their 25 wins so far have been by double-digits and they are just dominating teams. Hopefully, Santa sees past that and gives the Rockets what they want.
Let's look at some of the wishes the Rockets have:
Next: Wish No. 1