Rockets News
Rockets vs. Timberwolves Game 3 preview: First road game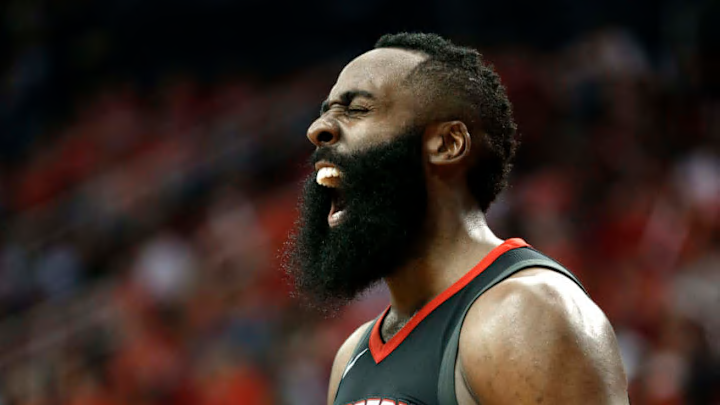 HOUSTON, TX - APRIL 18: James Harden
The Rockets are on the road to play the Timberwolves in Game 3 of this opening round of the playoffs.
The Houston Rockets are looking to take firm control of this series. After winning the first two games in Houston, they are looking to pretty much seal the deal tonight in Minnesota.
As you probably know, teams that go up 3-0 in a series in the NBA have never lost. So that is what the Rockets are looking to do tonight.
It will definitely not be easy, by any means. The Timberwolves and their fans are hungry for a win. They haven't been to the playoffs in 13 years.
Let's look at the injury report:
Injuries
Ryan Anderson should be good to go tonight after missing the first two games of the series with an ankle injury. Welcome back, Ryno!
Related Story: Ryan Anderson's potential impact on Game 3
Luc Mbah a Moute remains out for the Rockets as he deals with a dislocated shoulder.
Projected Starting 5s
Rockets
Chris Paul/James Harden/Trevor Ariza/P.J. Tucker/Clint Capela
Timberwolves
Jeff Teague/Jimmy Butler/Andrew Wiggins/Taj Gibson/Karl-Anthony Towns
Keys to Victory
The Rockets will need to stay sharp after a blowout victory on Wednesday night. If they keep that same mentality (and if Harden is better), it could be another long night for the Timberwolves.
Speaking of Harden being better, he can't really get much worse after last game. He shot just 2-18 overall, despite enjoying himself out there. He still played well defensively, but his offense is sure to improve.
Clint Capela has locked down KAT this series. Hopefully, we will see more of the same tonight as the series shifts to Minnesota.
The added bench presence of Ryan Anderson should really help the Rockets on offense. Their 3-point shooting has been pretty bad this series at around 30%.
Be sure to tune into AT&T Sportsnet or ESPN at 6:30 for tonight's game!
Next: Starting lineup comparison for the Rockets and Timberwolves