Rockets News
Ben McLemore shines in player grades from Rockets' win over Toronto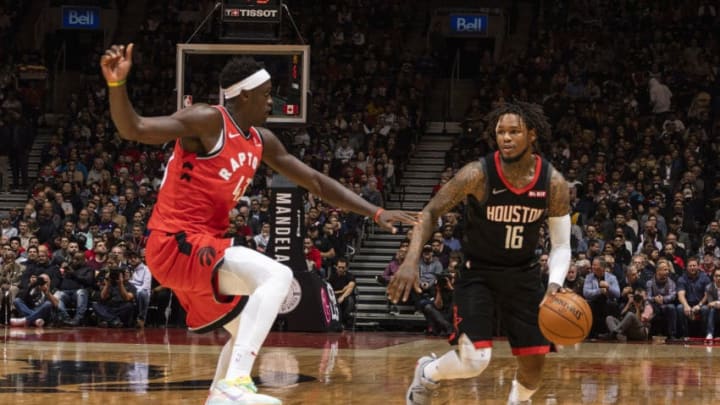 Houston Rockets Ben McLemore (Photo by Mark Blinch/NBAE via Getty Images)
Houston Rockets Ben McLemore (Photo by Mark Blinch/NBAE via Getty Images)
There were several outstanding performances in the Houston Rockets' bounceback win over the defending champion Toronto Raptors.
It was shaky at times, but the Houston Rockets' 22 made 3-pointers was just enough to outlast the Toronto Raptors in a hotly contested showdown on Thursday. With both clubs coming off tough losses, it was Clutch City that came through down the stretch as they pulled away for a 119-109 victory over Pascal Siakam and the Raptors.
It wasn't the prettiest of starts as the Rockets averaged one turnover per minute for the first six minutes of the game, but Houston never was down by more than three points throughout the course of the game. More importantly, the game proved that James Harden doesn't have to go into beast mode for Houston to be successful.
Harden finished with 23 points, seven rebounds and five steals, which, by his standards, is somehow subpar. Despite playing 40 minutes, The Beard took just 11 shots all night. As CBS writer Samuel Quinn pointed out on Twitter, the last time he did such a thing was in 2013.
The biggest story of the game though, which we will discuss more in detail later, was the play of someone that's been forced into a much bigger role than he expected: Ben McLemore.
https://twitter.com/HoustonRockets/status/1202792276780601344?s=20
McLemore wasn't the only role player that shined in the big win, however. Let's analyze how each player fared against Toronto.
Next: The Rockets' starters