Rockets News
Identifying 5 buyout targets for the Houston Rockets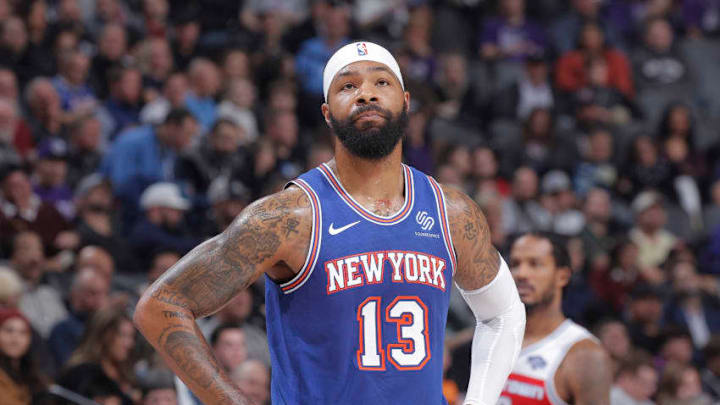 Marcus Morris New York Knicks (Photo by Rocky Widner/NBAE via Getty Images)
Marcus Morris New York Knicks (Photo by Rocky Widner/NBAE via Getty Images)
It's painfully obvious that the Houston Rockets need more depth and more outside shooting, but they've got financial constraints, which could make it difficult to fill these needs. Here are five players who the Rockets could look to add in the event that they are bought out!
The Houston Rockets have been looking to add more depth to a fairly thin roster but have financial obstacles which have significantly compromised their ability to add players. The Rockets have made it known that they are interested in adding an additional wing and they've even narrowed their search to Robert Covington. But there are again financial constraints which will likely cause the Rockets to abandon their pursuit of RoCo.
Although the Rockets may not land Covington, they can still improve their roster through the league's buyout market, which the Rockets have consistently used over the years. The Rockets most recently took advantage of the buyout market when they landed Kenneth Faried, who paid dividends and was a valuable contributor for a Rockets' team which was hampered by injuries.
Even before Faried, the Rockets have utilized the buyout market to land players such as Josh Smith and Joe Johnson, and will certainly be active again this year considering the salary cap constraints they are up against. The Rockets could use more bench depth, another defender, more size, and another scorer, which they could very well find in the form of a buyout.
With that being said, let's take a look at five players who the Rockets could possibly target on the buyout market!
Next: No. 5