Houston Rockets: 2021 NBA Draft report card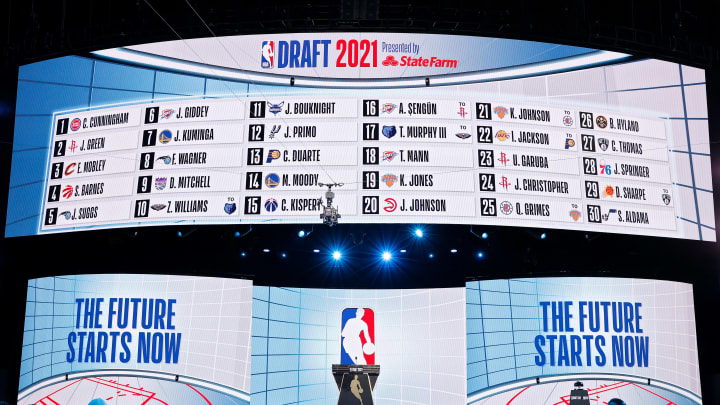 2021 NBA Draft / Arturo Holmes/Getty Images
FC Barcelona v Real Madrid - Basket Liga ACB / Quality Sport Images/Getty Images
Houston Rockets 2021 NBA Draft report card: 23rd Pick - Usman Garuba
While the Josh Christopher selection was confusing, landing Usman Garuba made all the sense in the world. Garuba has a skill set and knows exactly how to use it. Standing 6'8 with a 7'2 wingspan and strength for days, Garuba projects to be a high-end defender. 
His defensive intensity, focus, and positioning are years ahead of your typical 19-year-old, which gives him an excellent chance to make an impact in year one. Garuba is a near-perfect fit next to Christian Wood as his defensive ability will help cover up for Wood's deficiencies on that end, while still allowing him to play center on offense. 
Defense is what will keep him in the league, and that's a good thing because Garuba doesn't project to be much of an offensive threat. His shooting is abysmal and he isn't the type of high flyer that can thrive as a rim runner but he's a good and decisive passer. If Garuba miraculously develops a jump shot, he'll be a top-30 player. 
What gets this pick an A, is that Garuba was considered a top-20 talent. Landing a guy who could have gone in the lottery with the 23rd pick is always good business. Garuba checks all the boxes, he should make an immediate impact, he's a great fit, and the Rockets must have been delighted that he was there at 23.