Houston Rockets: 2021 NBA Draft report card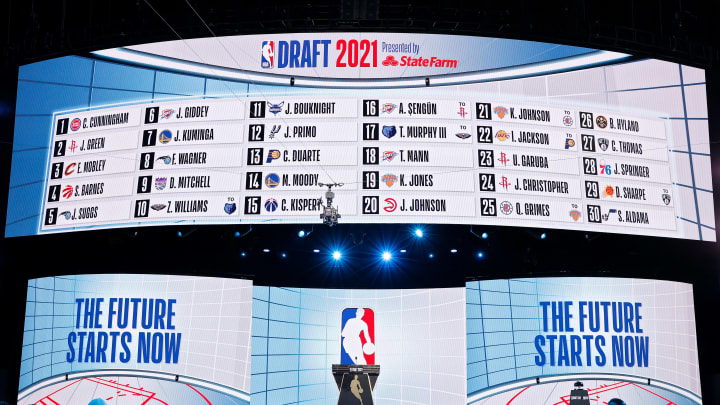 2021 NBA Draft / Arturo Holmes/Getty Images
2021 NBA Draft / Arturo Holmes/Getty Images
Houston Rockets 2021 NBA Draft report card: 2nd Pick - Jalen Green
Jalen Green is the crown jewel of the Rockets draft. He has the potential to be a world-destroying offensive force and should, at the very least, have multiple 20 points per game seasons in his career. 
Green combines incredible athleticism with an impressive jump shot. He shot nearly 37-percent on NBA 3-pointers last season in the G-League and his 82.9-percent free-throw shooting indicates that is no fluke. There will be games this season where Green will appear to be unstoppable because when he's on, he is. 
How the Rockets use Green, early on, will be interesting. They have a crowded backcourt, which could be a blessing or a curse. His scoring ability will allow him to play off the ball, but it will cut into his development as a passer. The Rockets will have to thread the needle between developing Green and letting him do what he's already good at. Scoring always fits but the Rockets want Green to be a top-five player, not a one-trick pony. 
While the Rockets seemed to target Green early on in the pre-draft process, most evaluators viewed Evan Mobley to be the second-best prospect. The Rockets didn't make a massive mistake going with Green over Mobley but the fact remains, he was the consensus third-best prospect. 
Getting an A with the second overall pick is incredibly difficult because it's nearly impossible to get a steal. The Rockets landed a tremendously talented player who fits into their current roster but because of the consensus around Mobley being the second-best prospect they're docked just a tad. Green is a B+ at two, but an A at third.