Houston Rockets: 4 Things to get excited about from the Rockets' 4 Rookies After 4 Games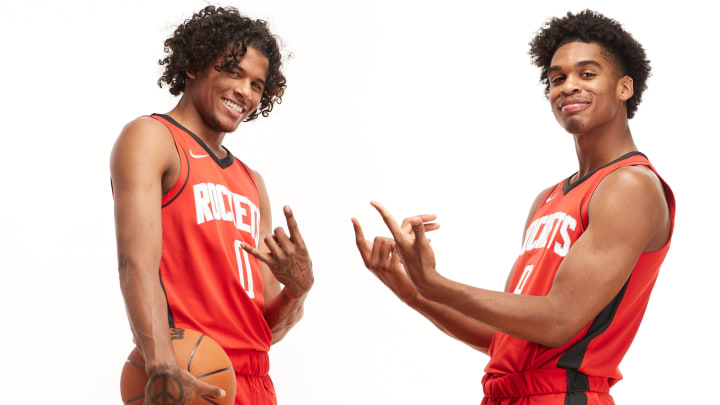 2021 NBA Rookie Photo Shoot / Joe Scarnici/GettyImages
Houston Rockets v Dallas Mavericks / Ron Jenkins/GettyImages
Houston Rockets Rookie Alperen Sengun: The defense 
Alperen Sengun has been wild in the best way to start the season. Seemingly every pass he attempts looks like straight out of a Harlem Globe Trotters highlight reel. While it has led to too many turnovers, it proves that his passing vision is elite. With a little more refinement, there's the potential for Sengun to be the playmaking hub of the team. Factor in that he gets to the line at will and the foundation for an elite offensive player is there.  If his 3-point shot ever develops, he could be Nikola Jokic on offense.
The only question about Sengun as a prospect was his defense. After four games, he has made a mockery of those concerns. Sengun has averaged 17.5 minutes a night and is averaging 2.3 steals and 0.8 blocks per game. His steal percentage of 6-percent and block percentage of 4.4-percent are both impressive.
Sengun wasn't supposed to be this good at defense. However, his combination of hustle, basketball IQ, and quick hands and feet have made up for his lack of length and speed. What Sengun has shown on both ends is highly encouraging that he'll be an All-Star level performer at his peak. Not bad for the 16th pick.