Houston Rockets: 4 Things to get excited about from the Rockets' 4 Rookies After 4 Games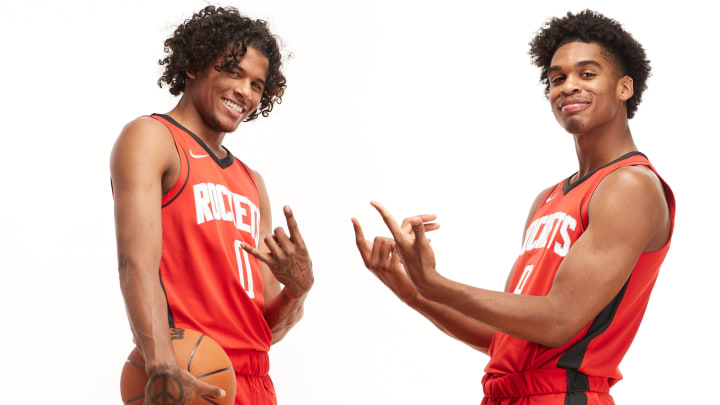 2021 NBA Rookie Photo Shoot / Joe Scarnici/GettyImages
Boston Celtics v Houston Rockets / Carmen Mandato/GettyImages
Houston Rockets Rookie Jalen Green: As advertised
Rockets fans can take solace in the fact that Jalen Green is as advertised. While his overall numbers and shooting efficiency have been poor, he has flashed all of the traits that made him the number two overall pick. 
His ability to blow by and separate from defenders is already excellent. It's encouraging that Green has been able to create his own shot at will. Even though his shot hasn't fallen, the shot is pretty. Given more reps to adjust to the speed of NBA close-outs, and it won't be long until he starts finding more consistency. 
Green has been able to average 14.5 points per game without taking a single free throw. Part of that is because half of his attempts have come from 3-point range, but 28.8-percent of his shots have come within three feet of the rim. Eventually, refs will stop treating him like a rookie and he'll learn how to better initiate contact to get to the line. Green has the ability to get to the line at least six or seven times a game even with a massive 3-point volume. His scoring, even without any improvement in efficiency, should rise along with his trips to the line. 
The final part of the equation is that Green has flashed impressive playmaking abilities. He isn't going to be confused with Chris Paul, but he has shown enough to be a primary ball-handler in an effective offense. After four NBA games, Green looks like a sure-fire number one option on offense at his peak.