Rockets: 2 John Wall trades that would accelerate the rebuild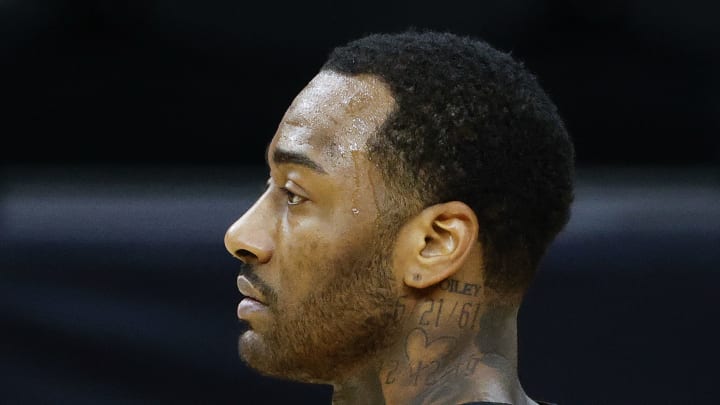 Houston Rockets v Philadelphia 76ers / Tim Nwachukwu/Getty Images
Houston Rockets v Miami Heat / Michael Reaves/Getty Images
Houston Rockets Trade #2.
One potential destination for Wall could be the New Orleans Pelicans, who are reportedly looking to trade their 10th pick in this month's draft for "proven help" (subscription required). A potential trade could look like this.
For the Pelicans, it is of the utmost importance that they appease Zion Williamson and surround him with players that can help lift the Pels into contention status, and he's reportedly getting antsy with the Pels (subscription required).  
A trio of Wall, Brandon Ingram, and Williamson could easily do that. Wall has proven himself to be a pass-first point guard over the body of his career and is a career 19 point scorer, who is also a stellar defender.
For the Pelicans, Wall would be an upgrade over Eric Bledsoe and Steven Adams is owed $35 million over the next two years, which is something New Orleans would surely like to rid themselves of, as Adams has essentially been clogging the paint. 
The Rockets could choose to keep Adams or trade him in the future, as his skillset could be valuable for the right team. Bledsoe has one fully guaranteed year left on his deal and has a partial guarantee of $3.9 million in 2022-23 (the remaining $15.5 million becomes fully guaranteed on 6/29/22).
Bledsoe is also a two-time All-Defensive player, and is a career 14 point scorer. The Rockets would likely have to include both of their later first-round draft picks to get the deal done, but if it means getting rid of Wall's contract and landing a second pick within the top 10, it would be well worth the asking price.