Why have the Rockets struggled against non-playoff teams?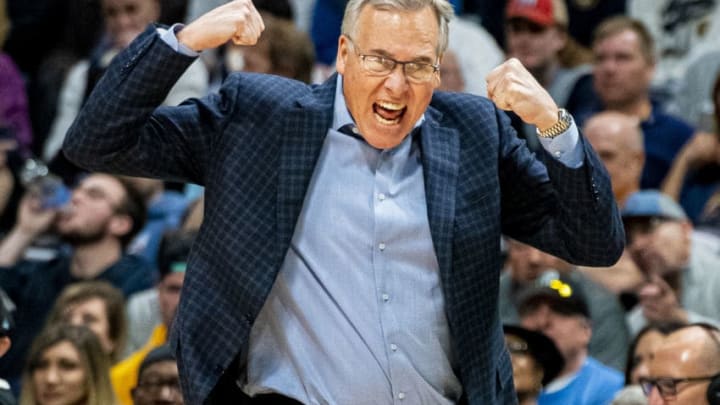 Houston Rockets Mike D'Antoni (Photo by Timothy Nwachukwu/Getty Images) /
With 42 percent of the Houston Rockets' losses coming against non-playoff teams, it's necessary to ask why the Rockets seem to struggle against non-contenders.
The Houston Rockets entered the 2019-20 season with title aspirations, as the superteam that was the Golden State Warriors has been disbanded. The Rockets made the necessary moves in the offseason to improve their roster, which gave them a better shot at bringing the title back to Houston as well.
The early result has been a 33-19 record, which is good for fifth-place in the Western Conference. Although this isn't necessarily bad, it could be much better. The Rockets have actually lost eight games to non-contending teams who have a combined record of 141-230 this season. Several of these teams even include the Phoenix Suns, Sacramento Kings, Detroit Pistons, Golden State Warriors, New Orleans Pelicans, among several others.
That means nearly 42 percent of the Rockets' losses have come against teams they should be able to beat on any given night, regardless of whether it's a back-to-back game or whether the Rockets are playing without one of their top scorers. This has been costly, as the Rockets would have a record of 41-11 if they had won each of these games.
By this math. that means they would currently have the top seed in the Western Conference if they would have simply defeated the teams they were supposed to beat. We don't fully know how this will affect the Rockets in the end, but it goes without saying that eight games are a significant amount of games to blow.
This brings about flashbacks to the 2018-19 season when one game essentially caused the Rockets to drop from the second seed to the fourth seed in the West, which landed them on an unfavorable side of the bracket. If one game could have that much of an impact then just imagine eight games. And that's not even factoring in any other potential losses the Rockets may have down the stretch.
Hopefully the Rockets can correct these issues sooner rather than later, because they've got 15 more games scheduled against teams with a losing record for the rest of the season, and they can't afford to lose any more of these types of games.