Rockets praise Chris Paul's leadership, role in NBA's return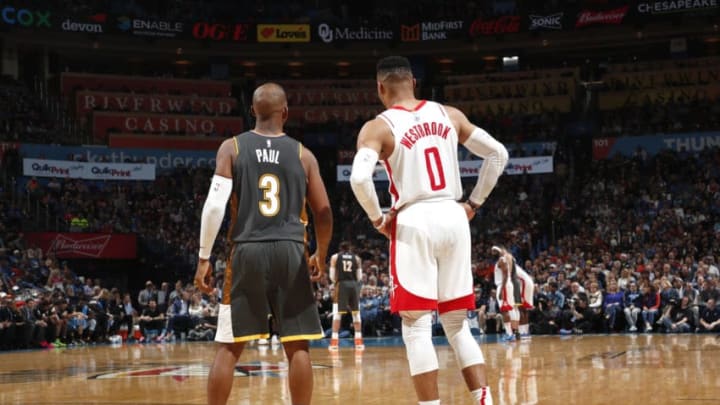 Chris Paul Russell Westbrook(Photo by Jeff Haynes/NBAE via Getty Images) /
Chris Paul (Photo by Jason Miller/Getty Images) /
Houston Rockets' Clyde Drexler commends Chris Paul
As Bullard mentioned, CP3 was pivotal in communicating the players' desire to play to the owners, and Paul provided an example of how we all can interact together and join forces for a positive outcome, which is something we haven't exactly seen on the political front.
But Bullard wasn't the only person to notice CP3's leadership, as Rockets Hall of Famer Clyde Drexler added, "Chris Paul is a great representative from the players' side," which Drexler also stated on the same show on Sports Talk 790. Drexler is also commissioner of the Big3, so he knows a thing or two about leadership and responsibility.
CP3 played a large part in getting the league to resume normal operations, and his role was undeniable as it pertains to conversing with the owners and making it known that the players wanted to play. Paul deserves credit for the part he played in getting the league to start back up, so it's good to see the Rockets family shout him out.
Hopefully we can all find a way to fast forward seven weeks to when the NBA will resume, which is the next step.