Rockets praise Chris Paul's leadership, role in NBA's return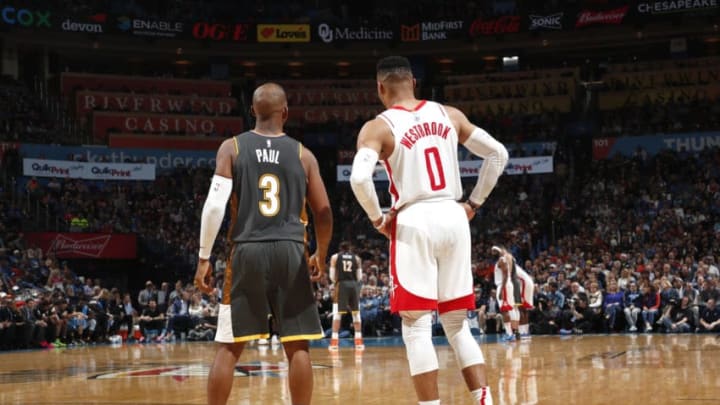 Chris Paul Russell Westbrook(Photo by Jeff Haynes/NBAE via Getty Images) /
Oklahoma City Thunder Chris Paul (Photo by Alex Goodlett/Getty Images) /
Chris Paul draws praise from Houston Rockets' Matt Bullard
Paul's leadership in the players association drew the attention of Rockets sportscaster Matt Bullard, who shared his thoughts on SportsTalk 790's afternoon show The A-Team.
"The players association with Michele Roberts and Chris Paul as the president, they've been terrific through this as well. And that's the partnership that really is making the difference, is the partnership between the players and the owners.
So that everybody knows that 'hey we all want to come back and play, we all need to work together, we all need to figure this out.' So the NBA is showing not only MLB, but also the other sports leagues around the country and around the world, and also politicians in our country how to work together.
So that everybody can get what they want out of the situation, everybody can work together and do things in a common sense way. So I'm really proud to be a part of the NBA and the example that we're setting right now in these hard times."
Next: CP3 draws praise from other Rockets