3 reasons why the Rockets lost the Russell Westbrook trade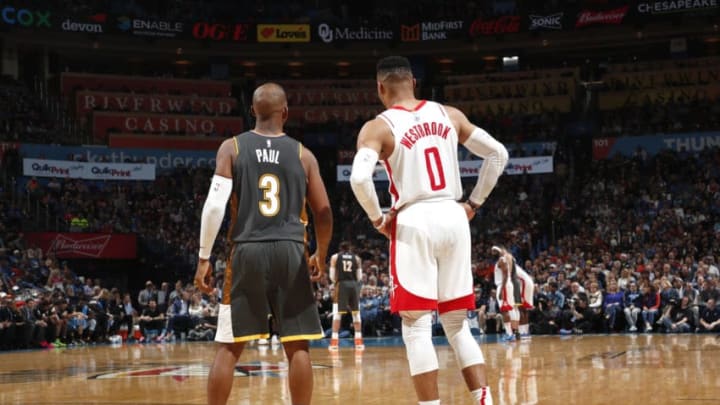 Chris Paul Russell Westbrook(Photo by Jeff Haynes/NBAE via Getty Images) /
Russell Westbrook's apparent request to be traded from the Houston Rockets is the final nail in the coffin on the winner of the trade involving him and Chris Paul.
Several reports have come out recently that indicate Russell Westbrook is no longer enthused to be on the Houston Rockets and would like the team to trade him. If we can safely assume all of this is true, then what many fans have believed since the trade for Westbrook first occurred can now be asserted without question.
As we all know, in the offseason of 2019, the Houston Rockets traded Chris Paul and several first-round picks to the Oklahoma City Thunder for Russell Westbrook. At the time, the Houston fanbase was relatively divided, with some fans embracing the trade and others despairing over it.
It would appear that the latter half of the fanbase was correct to be upset because this trade has clearly proven to be a failure. There are a few reasons for this, starting with the results of its one year.
Next: No. 3